With the housing market in the United States continuing to heat up and more people looking to purchase a home than ever before, marketing your real estate business is essential to attracting clients and helping them buy and sell homes.
According to the National Association of Realtors, it is estimated that there are over 3 million real estate licensees in the United States, with 1.5 million active real estate agents.
Just by looking at the numbers, it's clear that real estate is a cutthroat business, and only real estate agents who differentiate themselves and provide outstanding service can survive and thrive in the industry.
According to the latest research, nearly 90% of people who recently bought a home, used the services of a real estate agent or broker.
The question then becomes, how did they find and decide to hire their realtor?
What made them choose that realtor over others?
What can realtors and real estate agencies do to market themselves better and stand out from the millions of other real estate agents?
In this real estate marketing guide, we'll show you how to differentiate your real estate business and get more leads and clients through digital marketing, branding, analytics, SEO, social media, and following online best practices.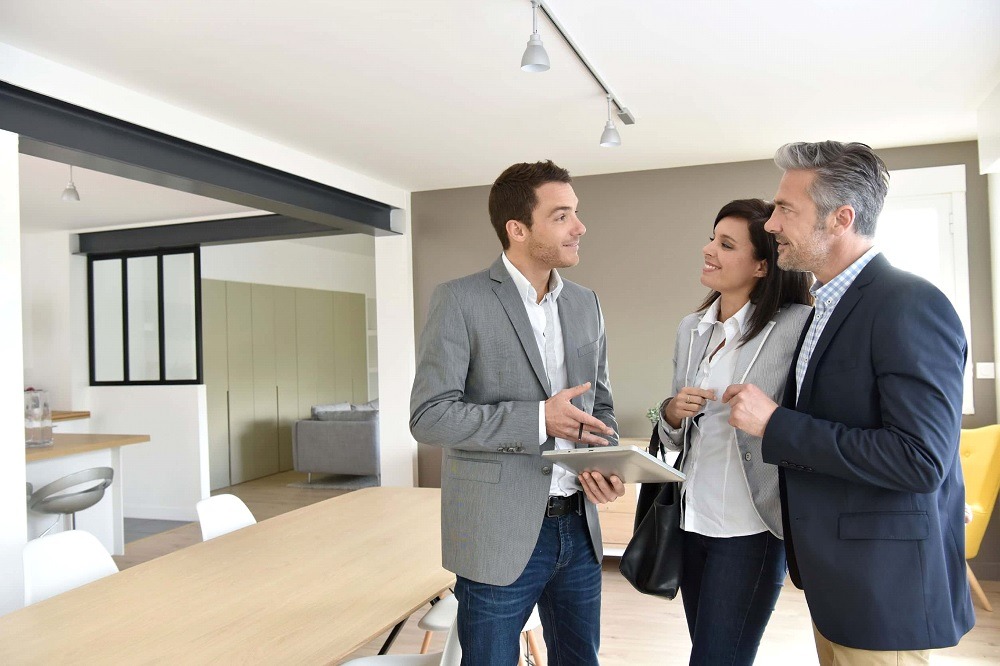 Real Estate Marketing Practices
The most telling aspect of home buying is how people find and purchase homes.
According to the National Association of Realtors, nearly all buyers (more than 95%), used online tools in their search for a home.
So essentially, everyone.
Real estate marketing can be challenging because as a real estate agent or realtor, you are marketing both your services and the homes that you are helping clients to sell.
The best way to target your ideal demographic of buyers and sellers is with online real estate marketing. With Google's local ads, you can even target people in the exact neighborhoods that you are selling homes.
Whether you reach people through ads on search engines like Google & Bing, by staying active on social media platforms such as Facebook, Instagram, and Twitter, or by using real estate specific websites to post home listings, every touchpoint is another potential client or lead.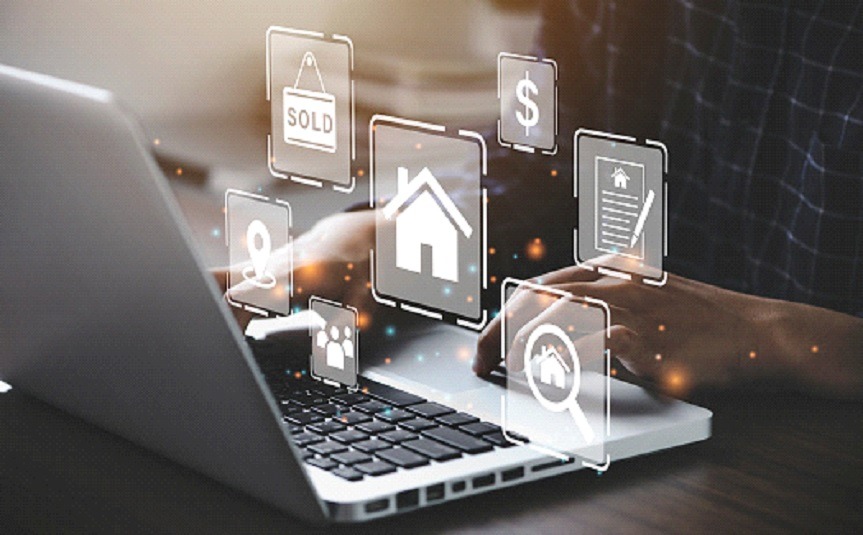 Get Professional Marketing Help
While there are some useful tips online from real estate organizations and associations, having a digital marketing professional in your corner is the best way to enhance your online reach.
The problem that many real estate agencies have marketing themselves or their business is that most of the time they don't know what they need to do or what they could be missing in their marketing strategy.
Real estate agents and agencies need to create a comprehensive digital marketing plan to coordinate advertising, brand, and promotional campaigns to accurately measure their impacts. It's hard to know which aspects of your marketing are missing or even working, without real-world insights.
Jives Media has helped a variety of real estate agents and agencies create new websites, market themselves and current home listings, update their branding and logo, and invest in better design and website SEO.
A small investment in marketing goes a long way towards growing your business and gaining valuable insights as to how you can improve the way you target clients or help people buy and sell homes.
Through SEO, marketing, and digital efficiency, our team can ensure that you get more website traffic, leads, and sales. At Jives Media, we help you create a complete customer journey with a variety of online touchpoints.
Our team develops a complete real estate marketing plan for your business, whether you are a single agent looking to get started or a large real estate firm that wants to ramp up your marketing efforts.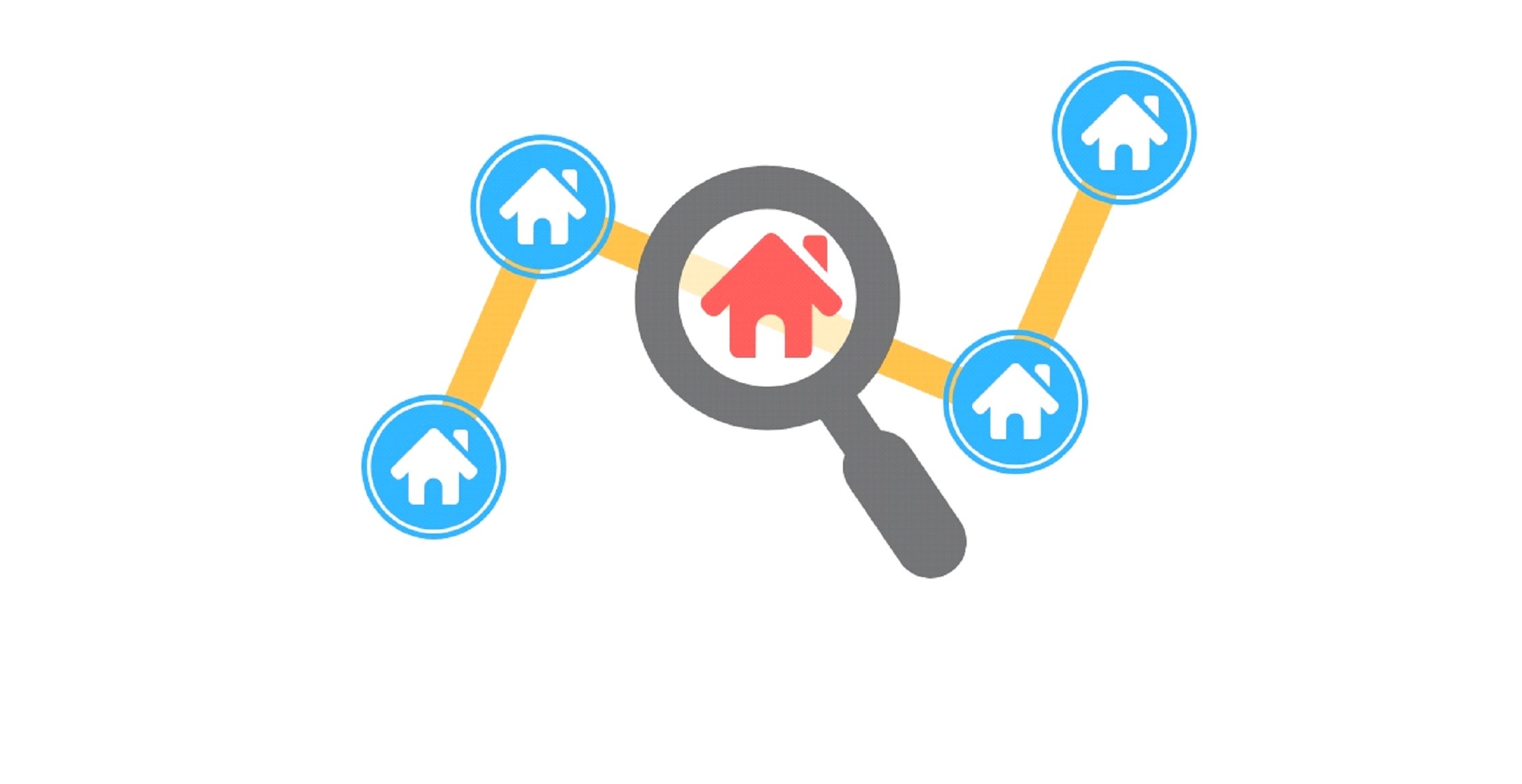 Invest In SEO & Optimize Everything
The most important aspect of digital marketing is ensuring that clients can find you and hire you.
Search engine optimization (SEO) is the process of improving the quantity and quality of user traffic to your website from search engines like Google, Bing, and Yahoo.
Invest in SEO to ensure your business shows up at the top of search results and beats our other local realtors and real estate businesses.
An experienced SEO marketing agency can help optimize your website and web content to ensure you rank at the top of search results for real estate agents in your area.
Optimize your on-page content (the content listed on your website), and off-page content (the links and content on websites other than your own).
Utilize local SEO and marketing techniques to appeal to nearby clients. Turn to local options for marketing your business, the homes that clients have listed for sale, your real estate services, and everything you have to offer home buyers and sellers.
People want to sell their homes using local agents, down to the city name they live in. A great tip is to create location pages for local and neighboring cities to promote your business.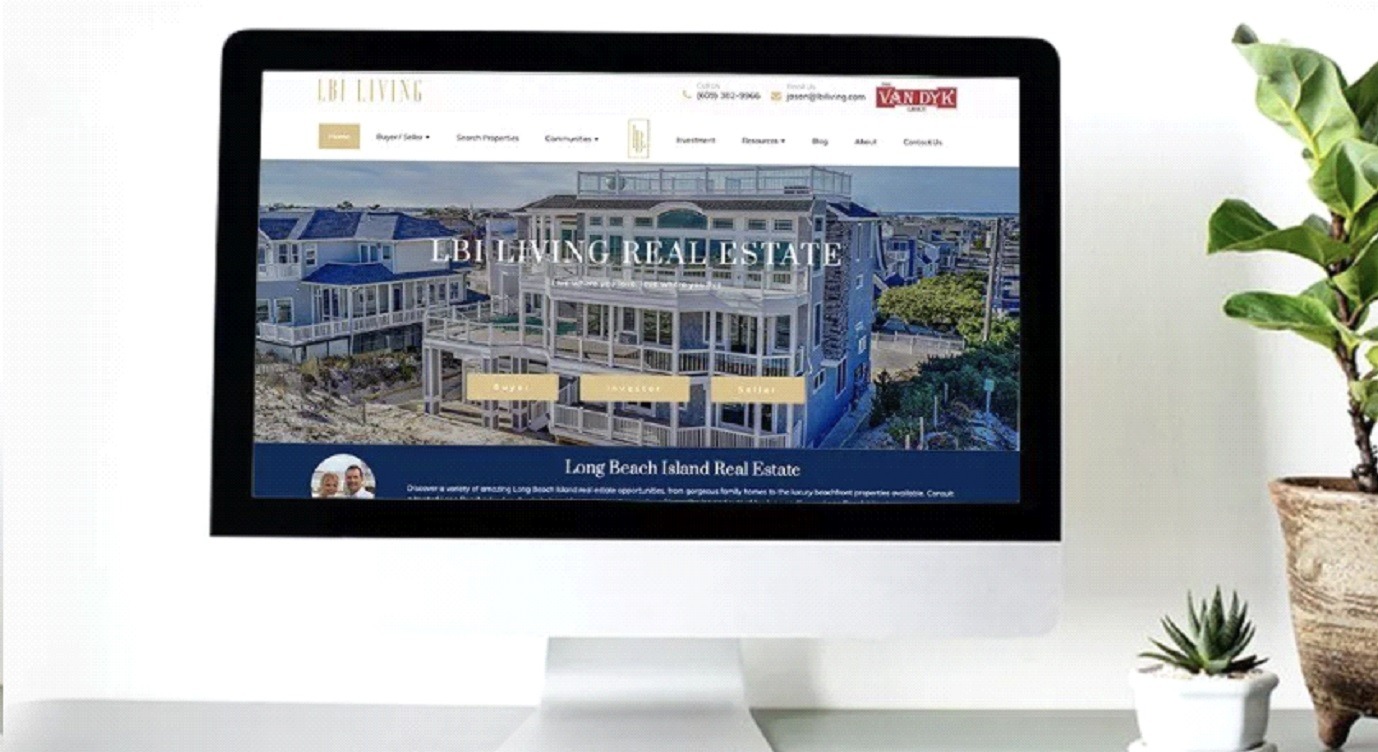 Update & Elevate Your Website
Many modern real estate websites have become synonymous with home searches (such as Redfin, Coldwell Banker, RE/MAX).
These large real estate brokers and agencies have focused on enhancing their brand recognition, resulting in success in increasing the number of website visits and the number of customers they receive.
Make sure your website is intuitive and easy to navigate.
Some common website features we recommend include an accessible top of page menu, working links throughout the site, and content that Google's search algorithm can easily comb and use to rank your website higher in search results.
Create interesting and detailed home listings with relevant links to other websites where they are listed, along with accurate descriptions that contain keywords.
Professional website design and high quality, modern graphics can make a huge impact on the way potential clients view you and your real estate business.
Implement features that clients and home buyers are looking for on a website like advanced search features and quick contact forms or buttons.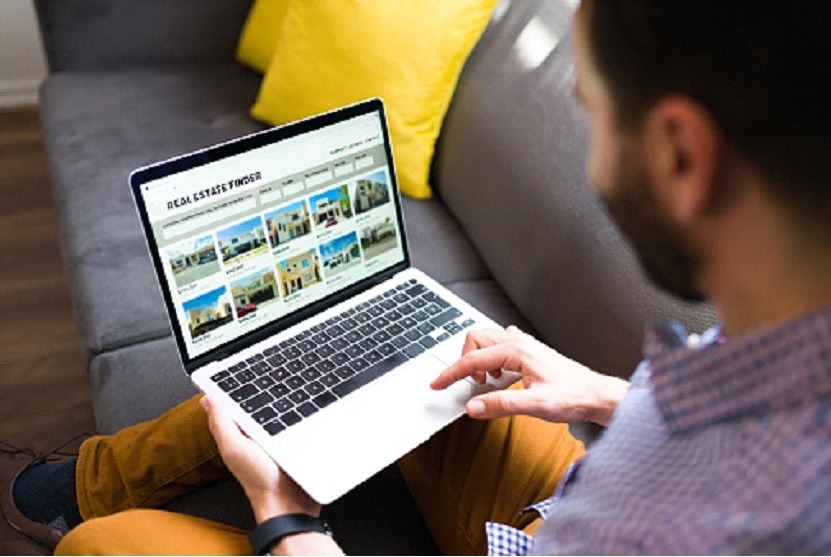 Make Yourself & Home Listings Accessible
Buyers want to be able to search for their next realtor and available home listings online.
To help potential home buyers find the homes you are helping sell, list properties on your own website, along with any other real estate websites you use, and have an easy way to update listing images and information.
Take advantage of real estate industry websites such as Zillow, Trulia, Realtor, and others that let you list homes your clients are selling and to promote your business.
If the homes you are trying to sell aren't listed on these sites, then you are missing a large group of potential buyers.
Fill out all information and details possible about available listings to ensure they show up when home searchers use site filters to find the perfect home.
Promote your own real estate business by creating an optimized website, updating your Google My Business listing, and creating profiles on social media and real estate industry platforms. The larger your online reach, the more people that notice and interact with your business.
Make your contact information easily available – both on your website and on Google.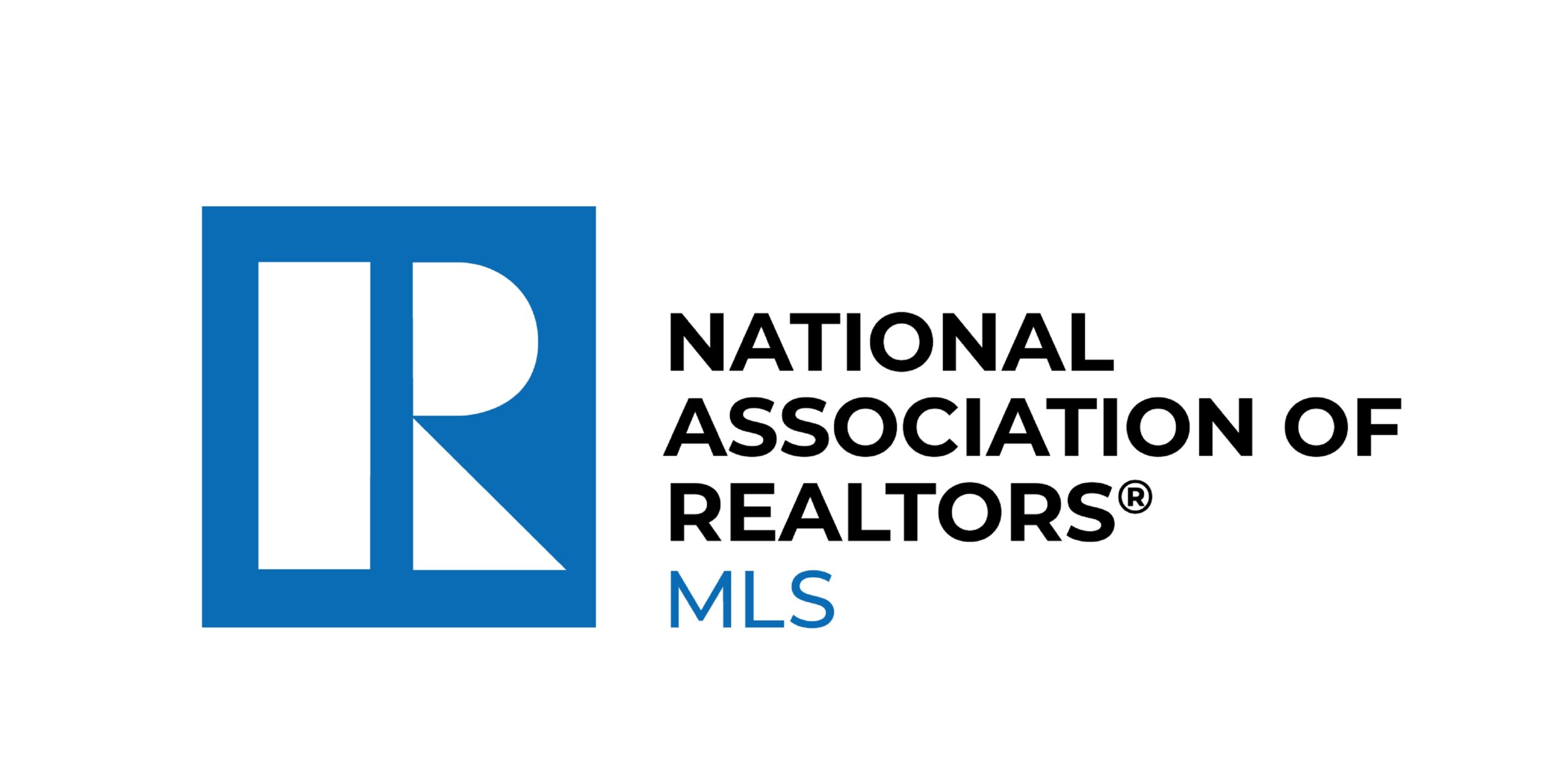 Take Advantage of Real Estate Associations
In addition to marketing your own services, marketing home listings online can help boost sales and revenue.
Real estate associations and membership help enhance brand trust. Joining real estate associations can also help you gain access to valuable resources and enhance your brand image.
The more national and local real estate associations that you are a part of, the more legitimate people will find your business. Take advantage of the National Association of Realtors' MLS & online listings.
The multiple listing service, or MLS, is "a facility that allows real estate professionals to learn about and share local property listings in support of the interests of clients and customers."
The MLs can be a great resource, along with listing that you are a member of the National Associate of Realtors or adding logos of any other trusted real estate associations or organizations that you are a member of on your website.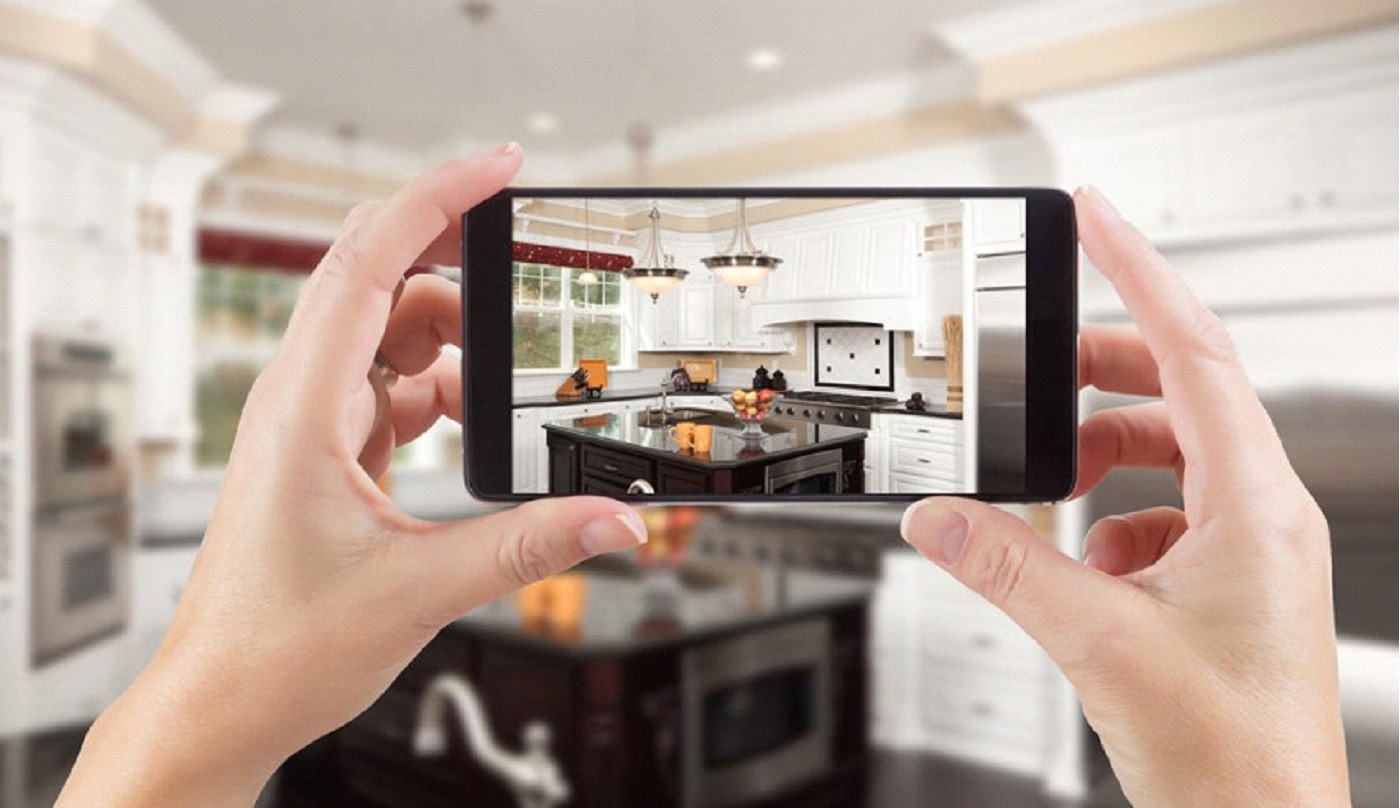 Take Great Photos & Videos
It should go without saying but, when it comes to real estate, good pictures are king.
The quality of photos you take makes a huge difference in helping you stand out from the competition – especially in an online environment filled with thousands of other options just a click away.
Use high-quality, high-resolution images on your website, in ads, in social media posts, and excellent quality video when doing a walkthrough of a home or conducting a home tour.
Posting video tours to your website or YouTube channel can be a great way to show more homes and get people interested in taking in person tours or putting in offers on homes.
There are plenty of real estate agents that use video tours to appeal to a larger audience – especially in a large city or metro area like San Francisco, New York, or Chicago.
Videos can also act as added points of optimization for your brand and website since search engines collect data from multiple websites to decide how much they "trust" your business and how relevant you are within your industry. You may also want to hire a professional photographer or videographer to help you ensure the best quality media.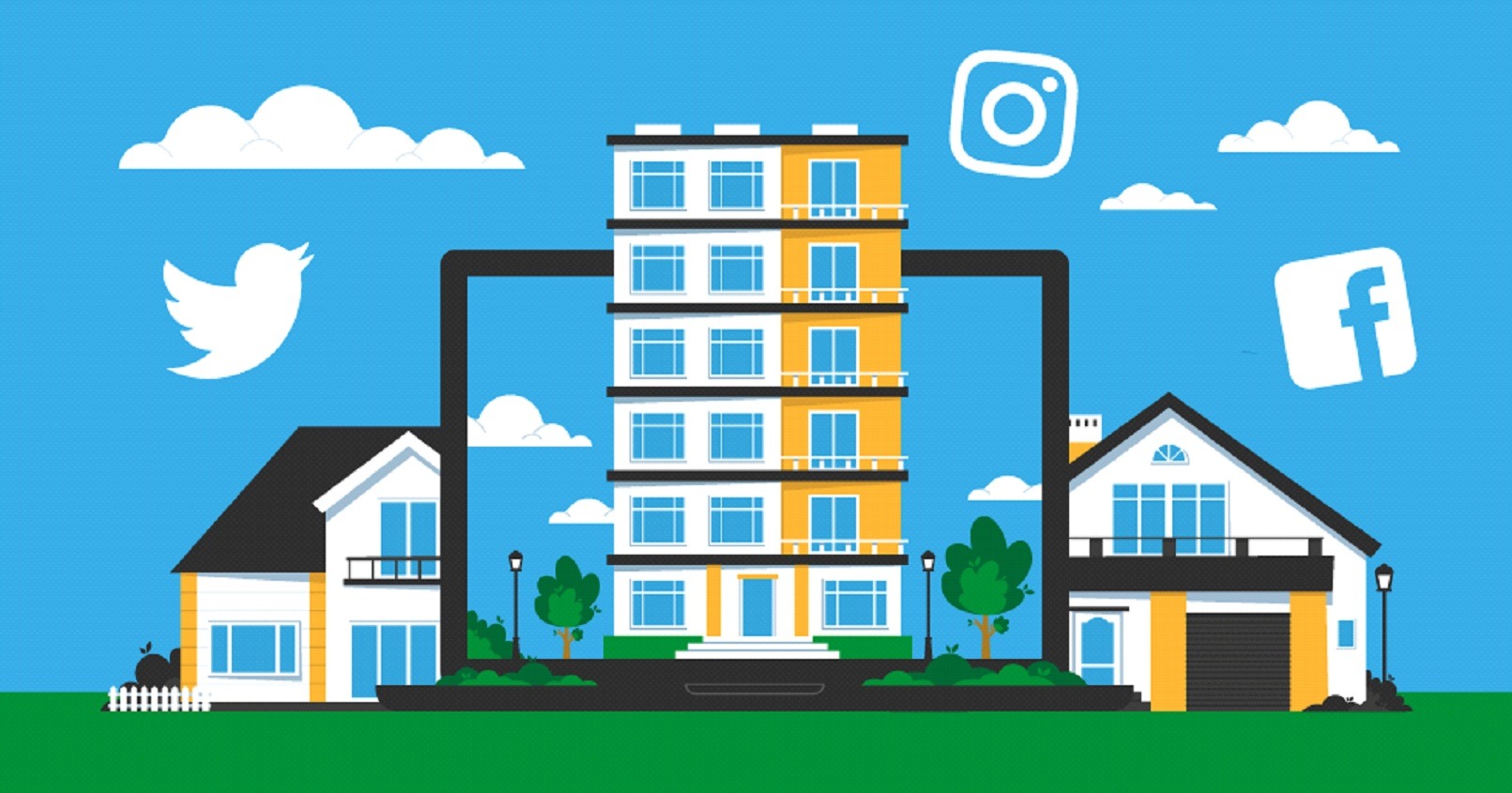 Utilize Social Media Profiles
Many people underestimate the usefulness of social media when it comes to promoting their business.
In addition to real estate websites and your own site, social media is a great way to share information about your business, get leads and referrals, and stay on top of industry trends.
Platforms like Facebook, Instagram, Twitter, and YouTube are great for promoting your business, but they are also a fantastic way to elevate your branding and connect with more people.
To really be successful on social media, you have to do more than post occasionally and show beautiful homes. Stay active on social media and give followers something to do, read, or comment on.
Post regularly and engage with followers – comment back, post relevant blogs or articles, share infographics, and keep followers up to date to get more to get people to engage with your page.
When you have permission from clients, post "success stories" of helping people buy and sell homes and include high quality, high resolutions images.
It's easy to get creative with social media posts, but if you're at a loss for ideas, our in-house creative team can help with content writing, graphic design, and social media post ideas to help you get started.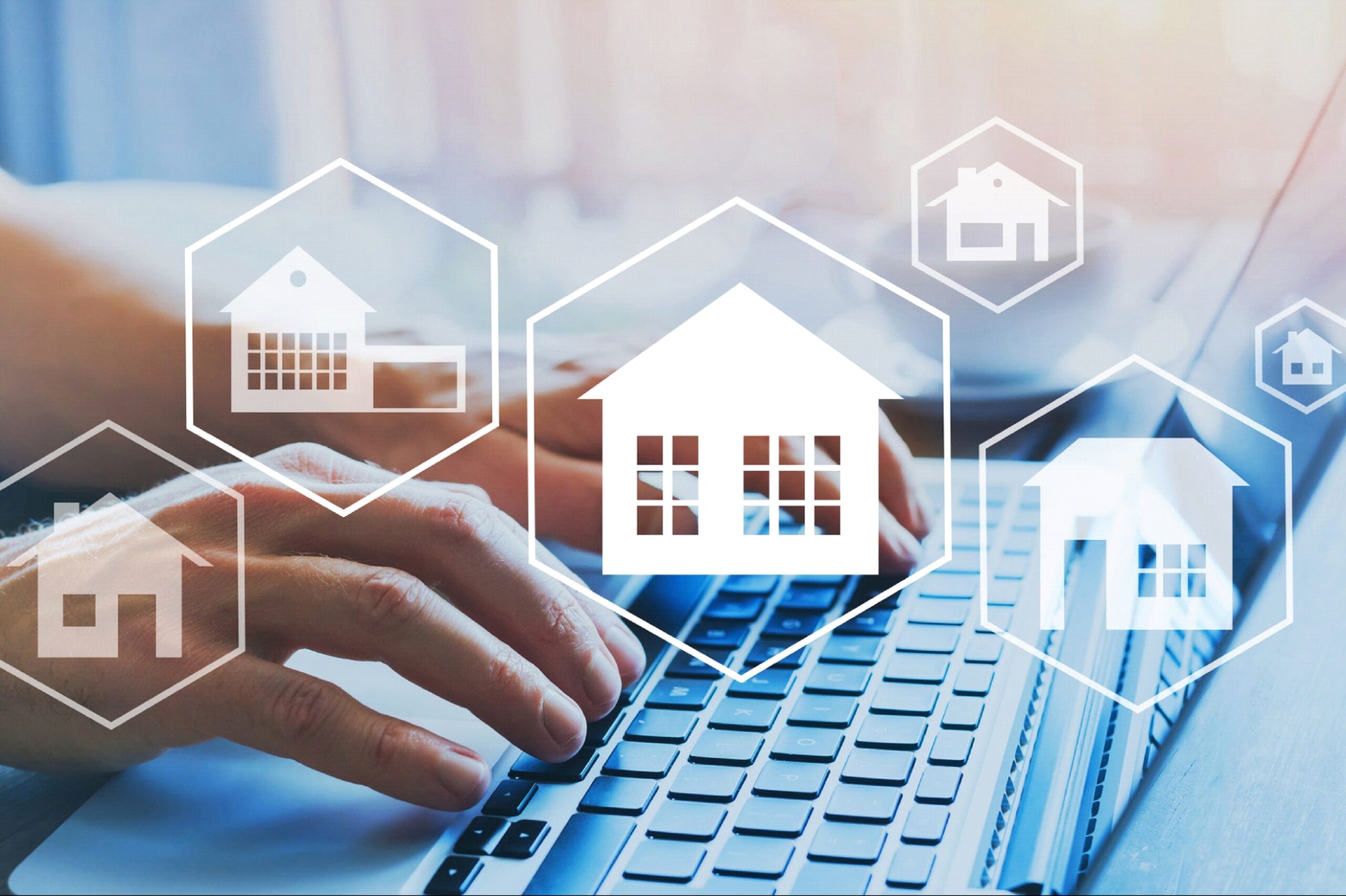 Take Advantage of Analytics
If you aren't already using Google Analytics, you should be. Analytics help you spend the least amount of time and money to get the most leads and conversions.
Use insights and tips from Google Analytics, Facebook Business Suite (Formerly Facebook Analytics), and other ad platforms and websites to gain a better understanding of what you can do better to constantly improve.
Online analytics tools can be used to provide details about which homes you have listed are most popular with searchers and can also help you figure out which types of properties and home features are in high demand.
Analytics are a great resource for finding and reaching your target audience and demographic. Gain insight on how certain ads or posts perform and use A/B multivariate testing to ensure the best possible outcome for your ads with the people you want to reach.
A/B test ads and promoted posts, gain better understanding for the best times to post and the content that your audience responds best to, and learn which property types are most in-demand in the locations you serve.
Get In Touch
Contact Jives Media to create a personalized real estate marketing guide for your business. Our team of marketing professionals can walk you through a complete marketing strategy to hit your goals and expand your business online.
We work with you and talk through any issues you are having, along with coming up with the best ways to reach your goals. We've helped other real estate businesses create fresh, new websites, advertise to sell homes, get new clients, and create a complete marketing strategy.
We provide thoughtful ideas and powerful strategies to ensure your real estate business takes off and projects the right image to clients. By helping potential buyers and sellers find your website faster and with more accuracy, we can help you get more leads and sales.
If you're looking for the next step and want to elevate your real estate business, get in touch with Jives Media. We'll set up a meeting to go over your business, goals, accounts, and map everything out in a way that makes sense for you.