Clients in most service industries do research before committing to hiring someone, even more so with legal service that could seriously impact their life, work, or relationships. People want to ensure they hire the right attorney for the job and are paying the right price for the services they require.
Individuals looking for an attorney to represent them usually read other client reviews, visit the attorney or law office's website, and try to get an idea of what hiring the attorney will be like – all before getting a legal consultation.
In order to make sure your law office or legal practice stands out from local competitors, it is important to invest in a digital marketing strategy that works for your business.
Learn about marketing for lawyers and how to get new clients with digital marketing.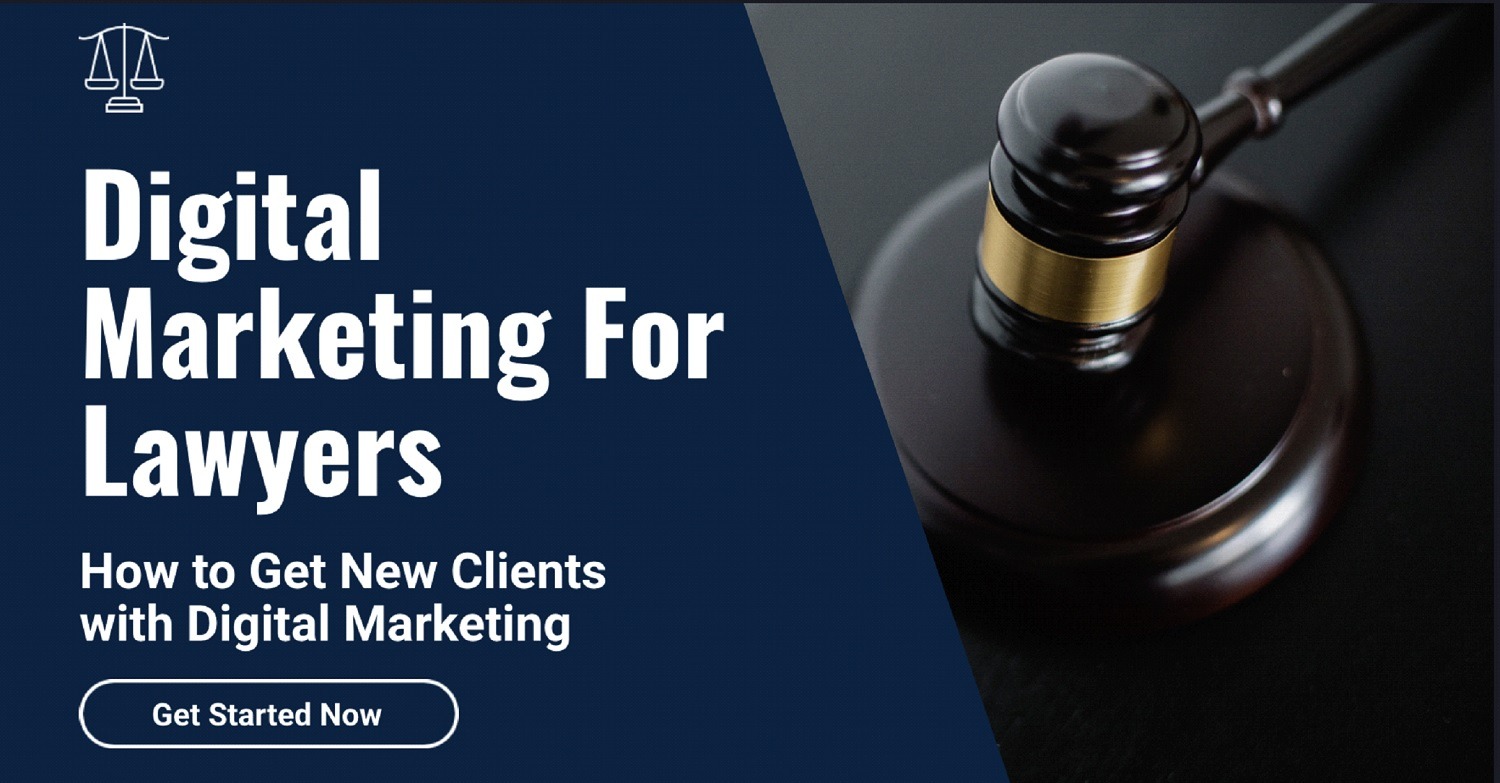 Make A Marketing Plan
One of the most important parts of digital marketing for lawyers is creating a marketing plan to establish your goals and how you will achieve them.
Invest in both Search Engine Marketing like Pay Per Click (PPC) ads and in long term sustained growth methods such as Search Engine Optimization (SEO).
Create a cohesive marketing plan that covers all your bases-paid ads, organic growth, backlinks to your website, consistent NAP (Name, Address, and Phone Number) in all directories, social media profiles and advertising, get listed on industry specific websites and directories-paid and free.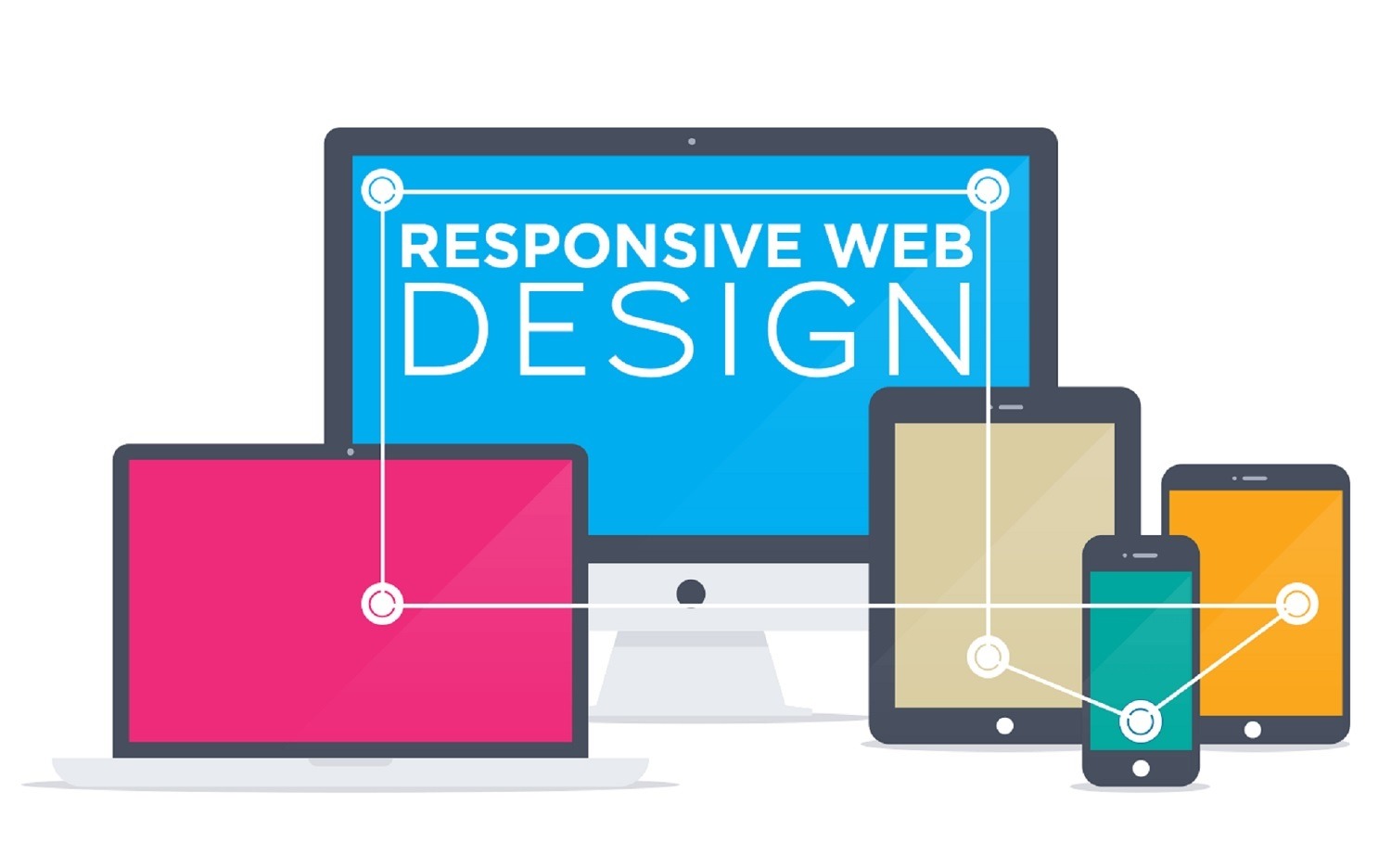 Create A Responsive Website
Make sure your website is up to date with all practice areas listed-especially any areas that you are looking to get more business for. Marketing for lawyers often depends on the target demographic of clients and the ability to rank highest for the practice areas or legal services that you offer.
Within your website, create separate website pages and separate marketing landing pages for each legal practice area you offer. A marketing firm or expert can help you figure out how to get new clients with digital marketing based on a better website design.
It is a good idea to provide clients with examples of the types of cases you represent or the services you offer; however, avoid offering any legal advice and add disclaimers to your website.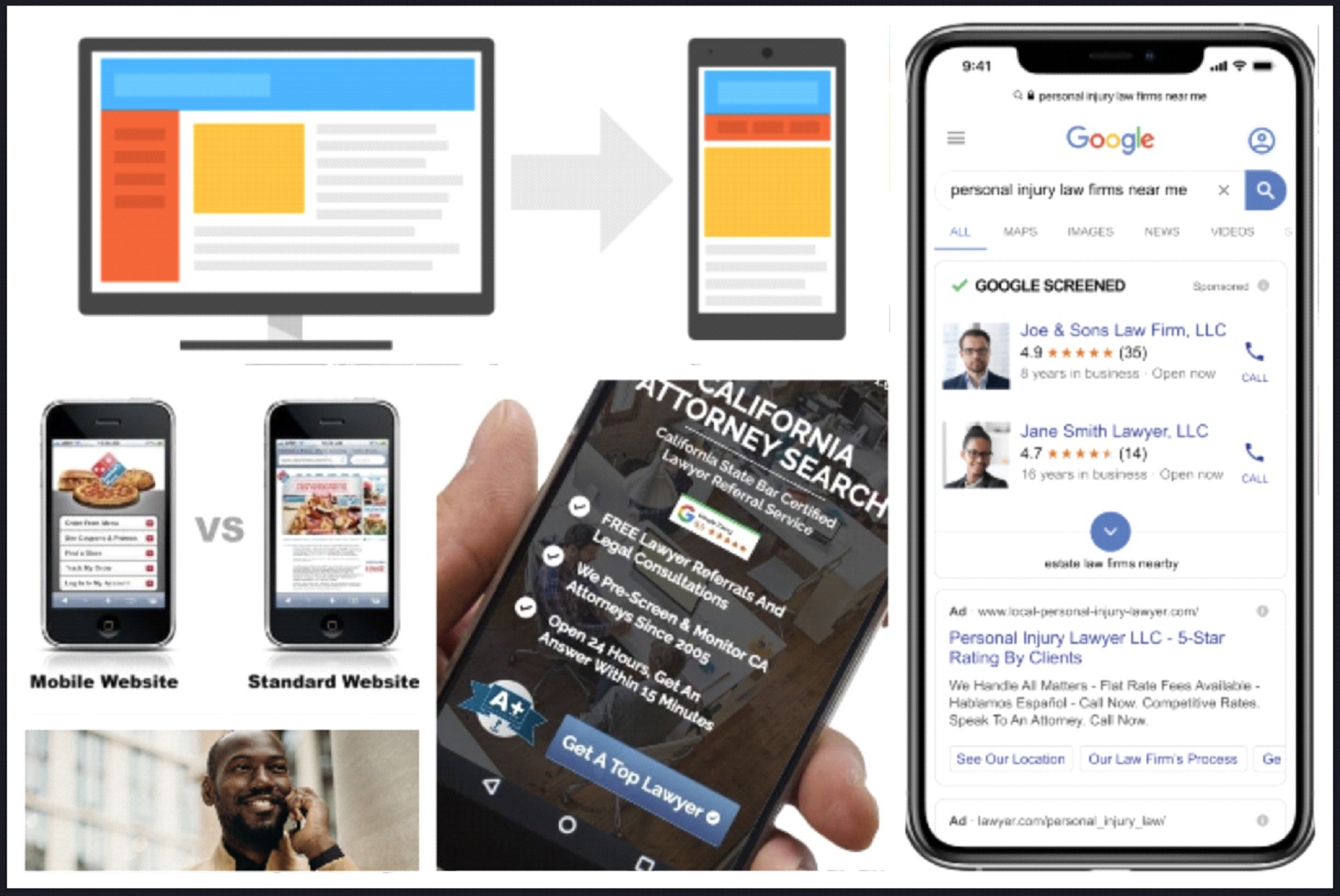 Optimize For Mobile
With more than 60% of searches coming from mobile, a mobile optimized website and ads are more important now than ever. A website should be designed with both mobile and desktop browsers in mind for a responsive search and navigation experience across all devices.
Optimized content should flow easily between desktop and mobile devices to provide the user with an outstanding experience. A mobile optimized website will lead potential clients in the right direction and result in more conversions and legal consultations.
Some of the key features of mobile responsive design are larger buttons, smaller images, auto-fill forms, auto-detection location settings, using structured data, intuitive side, or top menu bars, and adding videos.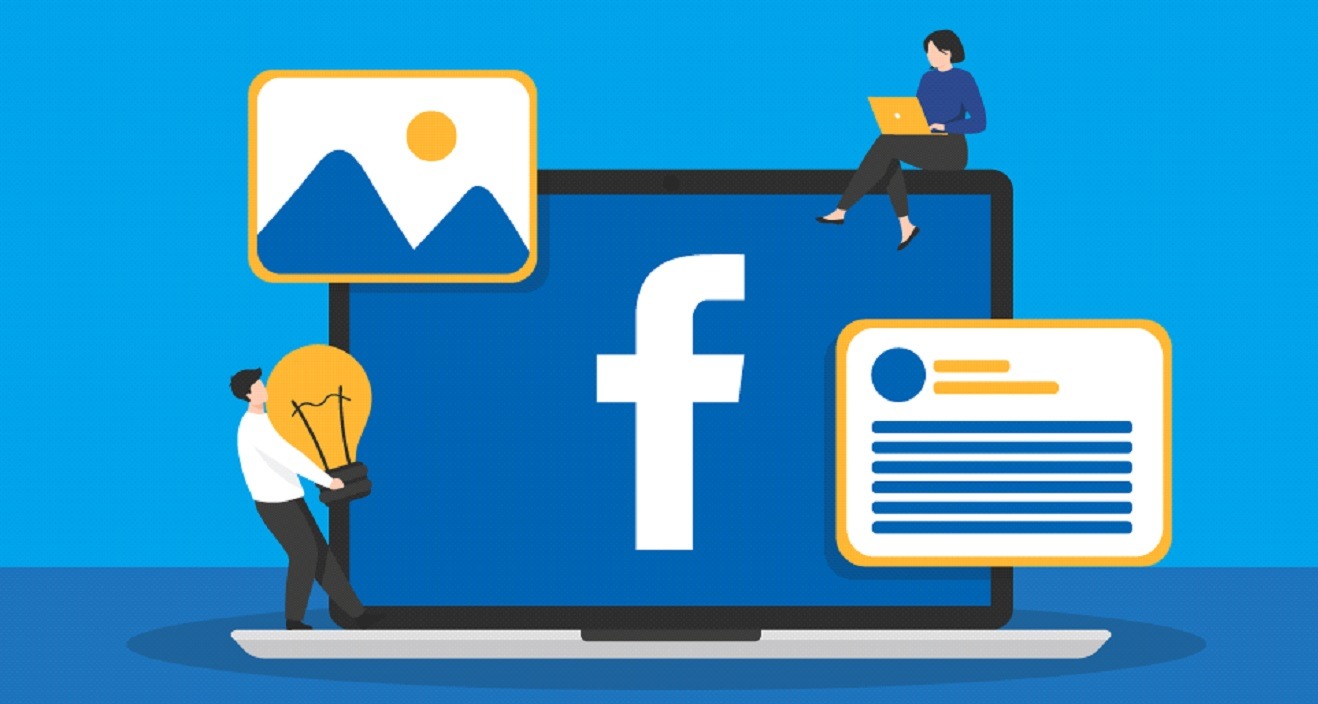 Manage Social Media
Have a Google My Business, Facebook, and LinkedIn account for your legal practice, in addition to a website. While not everyone has or uses all these platforms, it is a good variety of social media to cover all your bases and allows people to gain trust in your "brand."
You may also want to run Facebook ads in addition to Google and Bing ads. Social media is also a common way for people to find your business and provide a recommendation of your services to others.
Maintaining active social media accounts and running ads is one of the best ways to get new clients with digital marketing. Facebook, LinkedIn, and other social media platforms are also a great way to share any blog posts or website updates with followers or interested parties.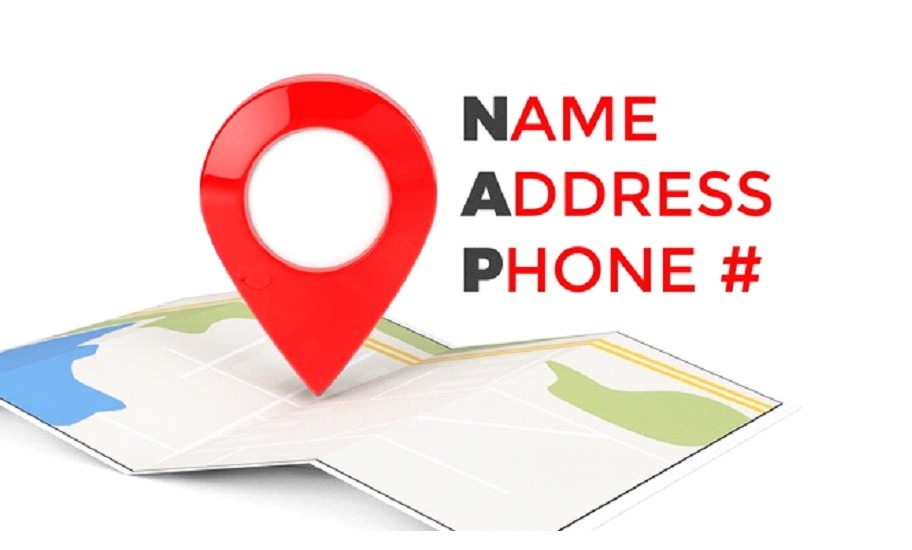 Use Consistent NAP
Ensure that you have the same NAP (name, address, and phone) for all online websites and accounts so that potential clients have no trouble reaching your business and scheduling an appointment or consultation.
The most used NAP will be the one listed on your website, primary social media, and Google My Business listing. Mobile searchers will often call directly from the phone number listed online. A cohesive NAP for each website and directory also ensures that search engine algorithms recognize your law firm as the same entity across all searches and results.
You may have separate phone numbers for your primary office, making appointments, or your personal number for client interactions; however, it is important for your business to maintain one phone number across all online accounts- both for clients and search engine algorithms.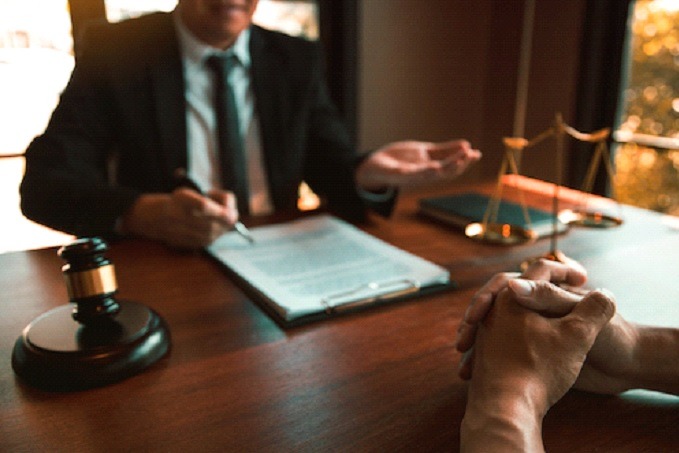 Set The Right Expectation
Another factor that people consider when looking for a lawyer is price for services. It is important not to undervalue your services but also to provide some sort of price awareness for potential clients. Offering guidance of prices ahead of time will prevent you and potential clients from wasting any time.
Something as simple as the content on your website or the design of an online legal ad can set an expectation of the cost of your legal services. There are also websites that act as legal directories that allow you to set certain price indicators.
Since every legal situation is unique, you can also provide price and legal services guidance in the initial consultation you offer to potential clients.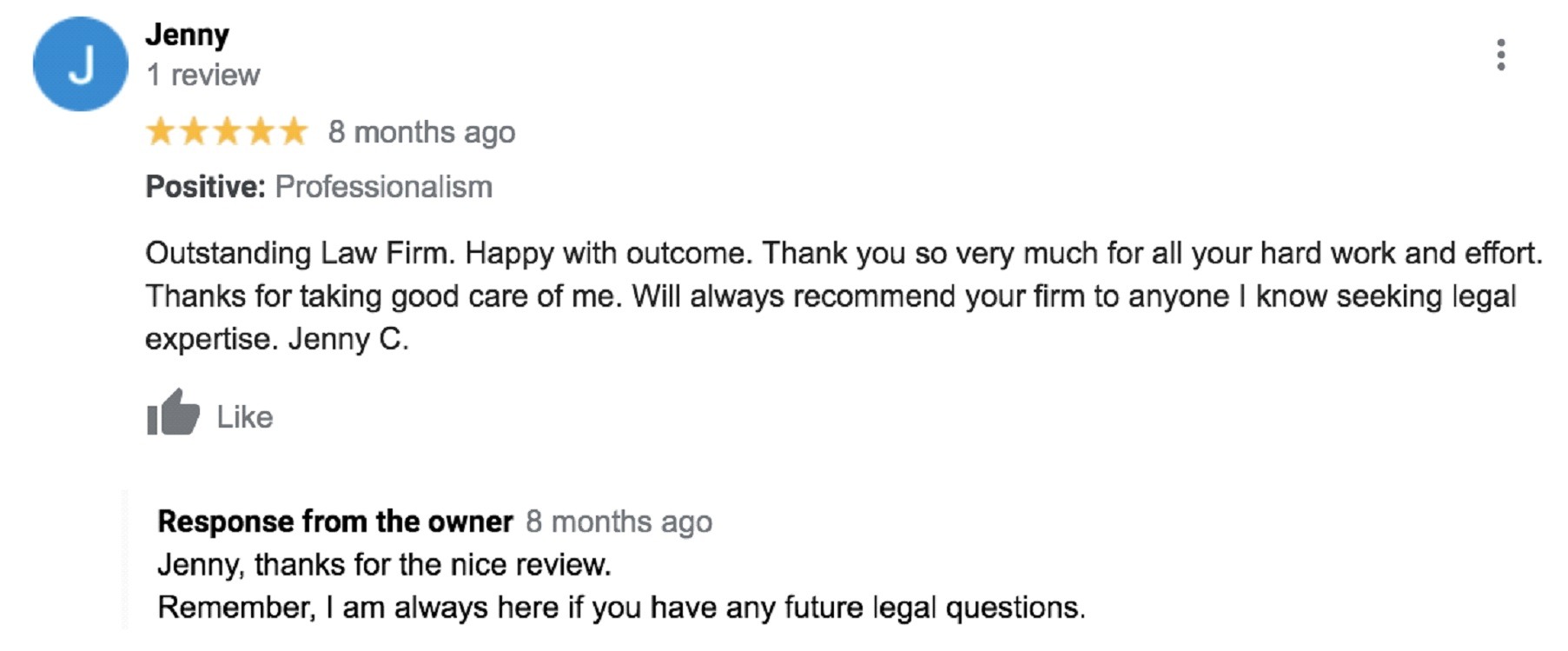 Respond To Reviews
Ensure you are encouraging satisfied clients to post reviews on Google, Yelp, and online legal directories. Potential clients will absolutely read your reviews, so it is paramount that you receive and respond to all reviews that clients post online–even the bad ones.
Respond graciously to negative reviews and offer to right any perceived wrongs. This outreach message shows that you care about customers and want to ensure the best experience and outcomes for them.
The more positive client reviews that you have, the more potential customers will trust your law firm and seek out your services. It is especially important to respond to any negative reviews graciously and with an intention of resolving whatever issue the client raises in their comment or review.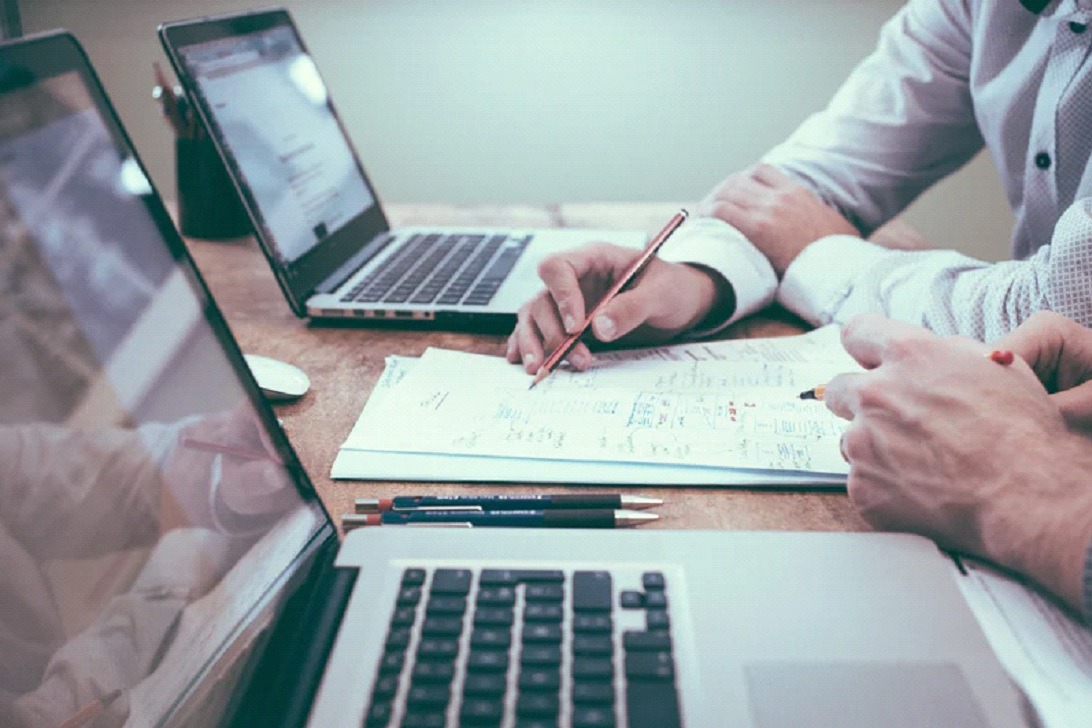 Keep Content Fresh
Stay up to date with content – from blogging about new laws in your state or practice area to reminding clients of legal topics that pop up seasonally or around holidays. An SEO expert can help you discover what law related searches or keywords to target in your blog posts.
Fresh content helps prioritize your website in search results and provides more places for clients to find your legal practice and appreciate your expertise. If you are wondering how to get new clients with digital marketing, prioritize content to stay relevant in search results.
You can write blogs and social media posts yourself or you can hire someone else to take care of your content marketing. Regardless of who creates the content for your blogs or social media, it is important to post regularly and maintain a solid online presence.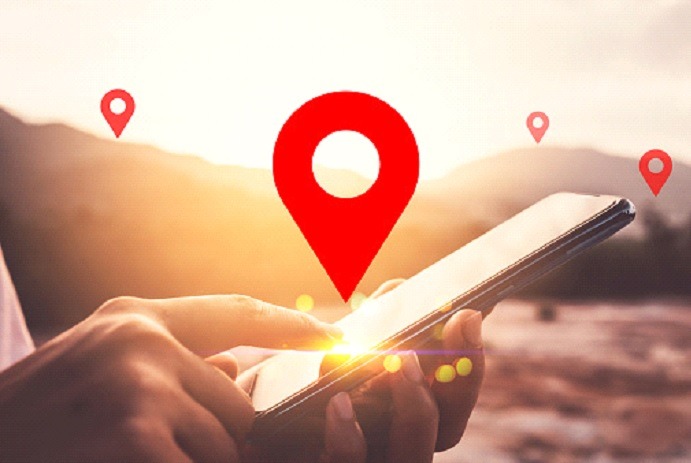 Location Matters
People tend to search for lawyers based on their function and location, so local search campaigns and targeted campaigns typically yield the best results for increasing client leads and conversions.
A marketing agency can help you create local ad campaigns and target specific clients, such as individuals within a certain demographic group or those at a certain income level. You can target nearby cities with individual campaigns and create multiple ad groups for each type of legal service that you provide.
Location pages are important because of the way people inherently search. Someone might search for "Lawyer in San Francisco," but be fine with driving an extra 20 minutes for a reputable law firm. It is a good idea to create location pages for you law firm that target nearby cities by name–especially if you practice law in more than once city or state.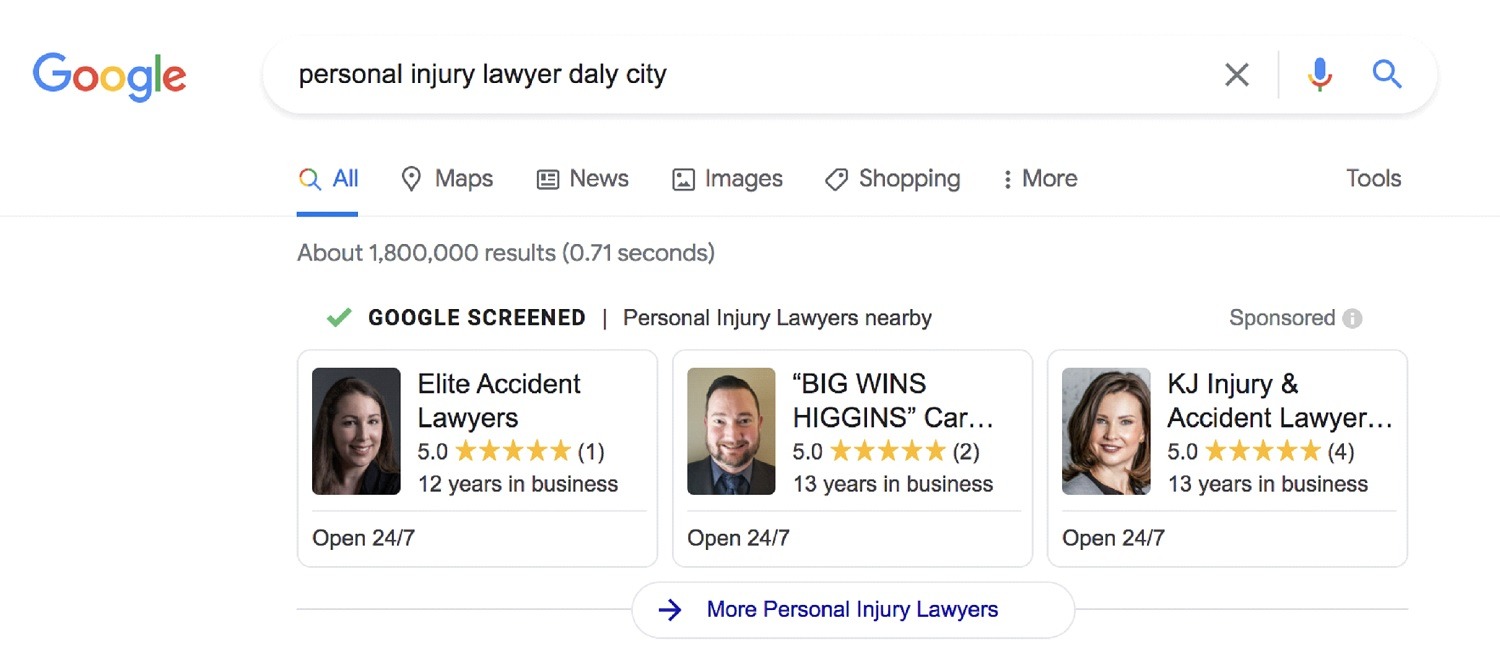 Use Local Service Ads
Another great option for lawyers is local service ads (LSAs). Google has recently rolled out these types of ads for select industries to great success. Google has beta tested LSAs in other industries, like home improvement, for many months; but only recently did it open Local Service Ads for lawyers nationwide.
Local service ads are a form of lead-generation that connect prospective clients directly to you through call, text, or your firm's intake software.
Local Service Ads differ from Pay Per Click ads, because they do not link to your website. Instead, the Local Service Ad connects the searcher to the law firm's customized Google profile so they can make an appointment, place a call, or send a message.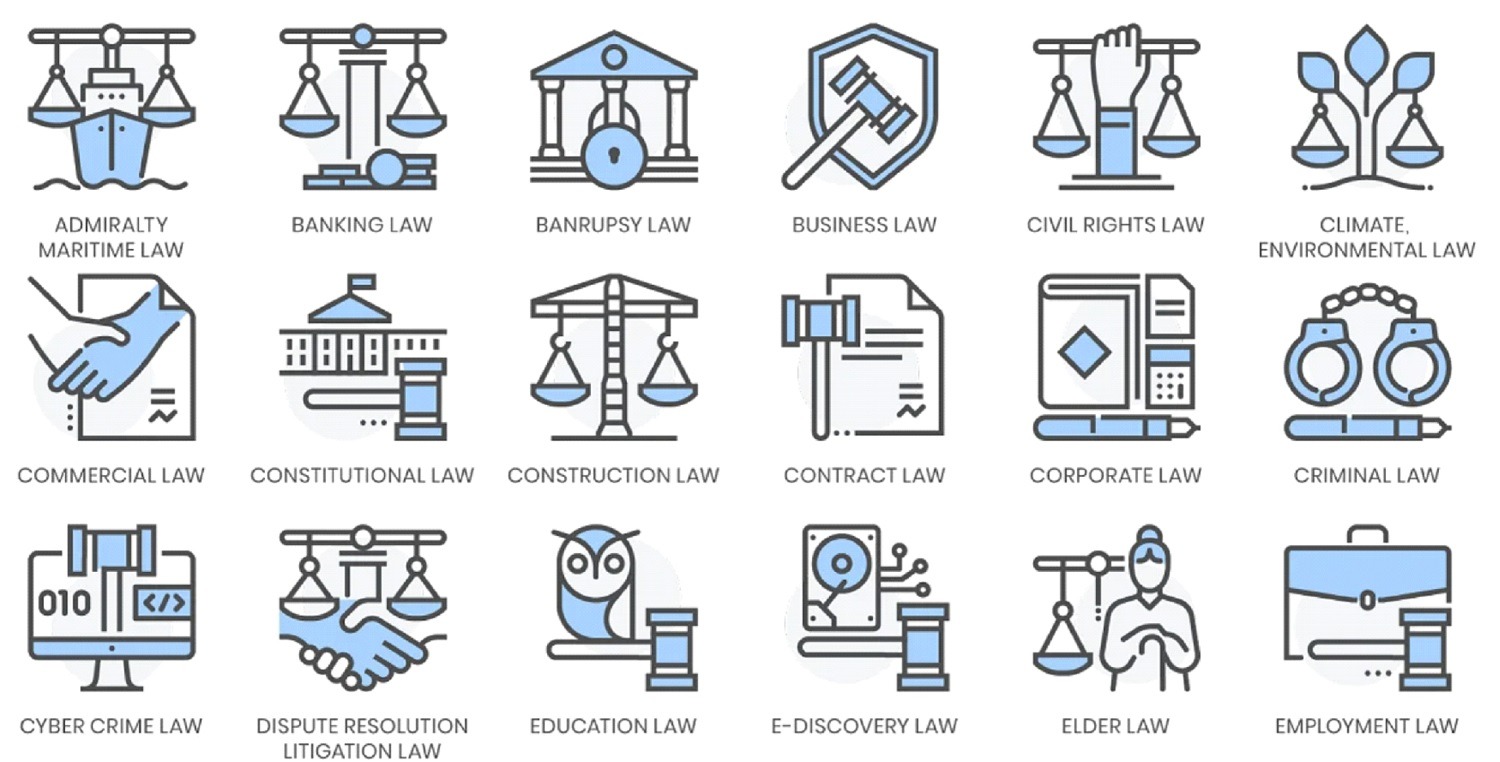 Run Ads for Practice Areas
Run specific ad campaigns to draw in clients looking for a specific practice area (personal injury law, child custody, divorce, or family law, employment law, etc. It is a good idea to have a campaign for each practice area or target location, along with a generic campaign for attorney or lawyer services.
You can allocate more of your advertising budget to one service area or adjust your ad focus based on the number of leads you receive for each active campaign. A marketing agency can work with you to create a tailored ad campaign to achieve your goals.
When it comes to advertising, Google is king. Google ads allows you to create multiple ad campaigns for each practice area and track every aspect of their performance. A marketing firm can help you establish how to get new clients with digital marketing in the practice area(s) that you want to promote the most.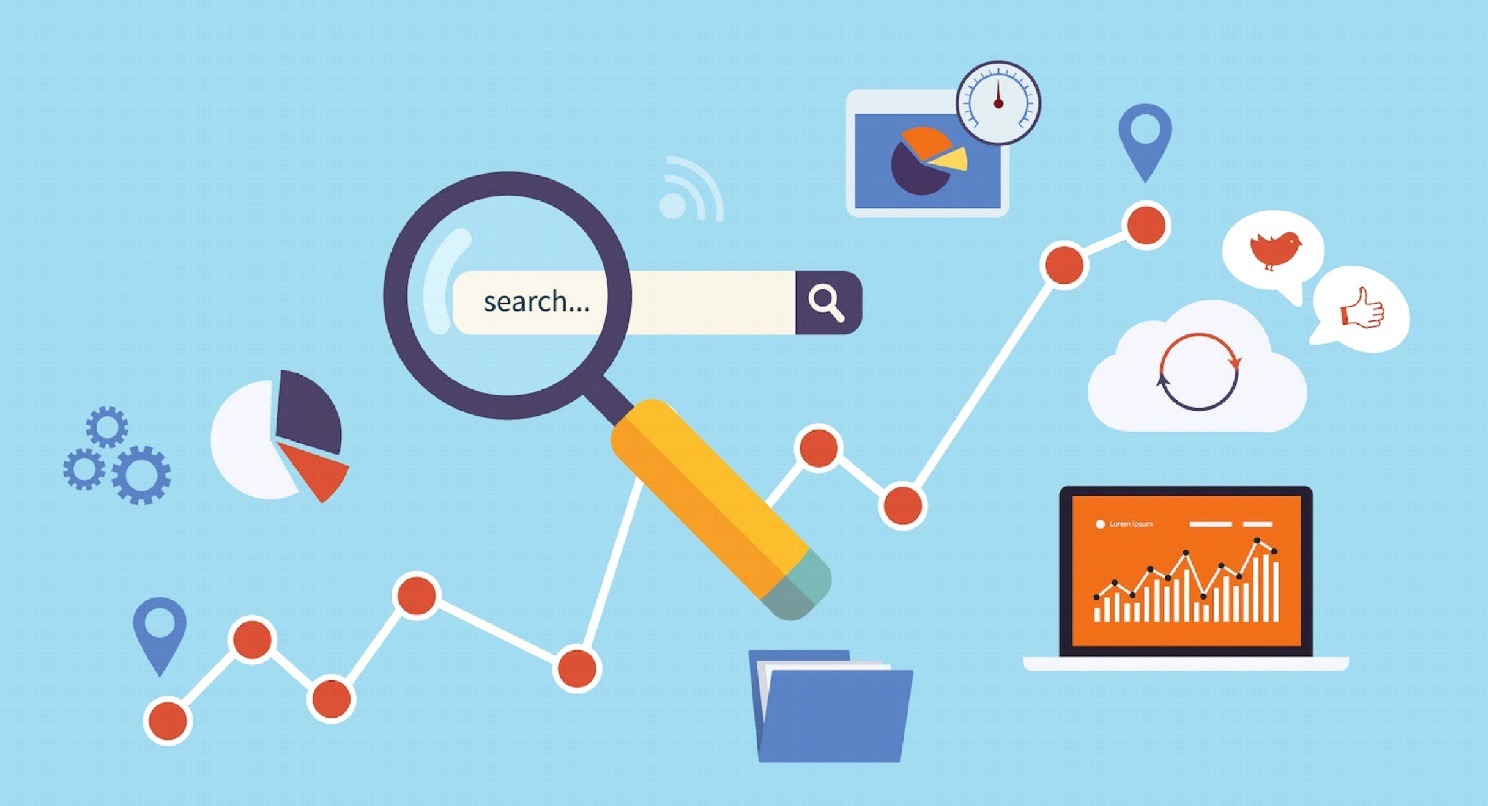 Rank Higher in Searches
Focus on SEO for organic growth in long term search engine ranking for your location, practice area, and any other keywords that matter to your business.
Increasing search engine ranking can be done by publishing blogs on topics related to your practice area or changes in laws in your location, along with tailoring content on your website with the right keywords.
Another great way to increase your search engine rank and organic growth is to implement backlinks to your website. Links from other, trusted websites or mentions in industry related lists can help build trust in your law firm–both in search engine algorithms and potential customers.
Ready to get started?
Contact Jives Media to schedule a call to discuss your marketing needs, along with the best strategy to tackle them.