Marketing Batman of COVID-19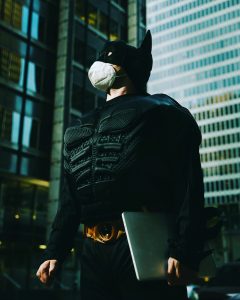 Reviving Local Businesses
When the pandemic started, Jives Media founder, Jay Ives saw the damage it was causing to our favorite San Francisco small businesses. With data showing that 60% of pandemic business closures were permanent, he wanted to do what we could to help. So, Jay started traveling across the city, helping small businesses such as restaurants, nonprofits and more make the transition to digital channels required to survive in the pandemic economy.
Thus far, Jay has helped over 20 Bay Area businesses, with many more to go. Leveraging his experience working in Silicon Valley with Fortune 500 companies, he continues to offer free SEO, social media and website consulting to impacted businesses. Jay and our agency has been able to revive local SMBs with our unique marketing philosophy that combines creative marketing tactics with data analytics.
Our top marketing tips for small businesses during COVID-19…. and beyond!
Set up and optimize your Google My Business Listing
Test and optimize your marketing channels
Shape your marketing messaging to be personal, genuine, and timely
Invest in and improve your website
Take time to understand your target audience – let data guide your findings